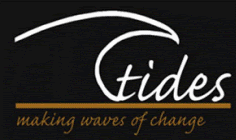 According to a WalletHub.com's March Madness By The Numbers report, an estimated $9 billion will be wagered — at least $7  billion illegally, and over 60 million persons will fill out 2016 NCAA Men's Basketball Tournament brackets.  One has to wonder if, when picking their teams, do any of these people take into account how these schools are graduating its players?
Related content: The Shadow Side of March Madness
Since the 2000s, the Institute for Diversity and Ethics in Sport (TIDES) has released its pre-tournament reports, comparing graduation rates and academic progress for Division I men's and women's teams selected for their respective NCAAs.
Most mainstream media barely give the annual "Keeping Score When It Counts" reports, authored by TIDES Director Richard Lapchick, a mention during their marathon praising and moaning over who got in and who didn't from Selection Sunday up to the First Four games.  The MSR, however, annually gives Lapchick's reports full attention.
"While there is so much good news in both the men's and women's reports regarding GSRs (graduation success rates) and APRs (academic progress rates), it is still not acceptable that in 2016, 13 percent of the women's tournament teams and 24 percent of the men's teams had a 30 percentage point or greater gap between the graduation rates of White and African American basketball student-athletes," said Lapchick in his March 15 summary report.
ICYC (in case you care) —
The men's schools with the worst Black-White graduation gap include North Carolina-Wilmington (-78), Stephen F. Austin (-67), Hawaii (-60), Michigan State (-60) and Texas A&M (-55).  University of Connecticut and NC-Wilmington made the dubious list of being the two top schools with the lowest percentage of its Black players graduating at 20 and 22 percent, respectively.
New Mexico (-60), BYU (-50), Central Arkansas (-45), Missouri State (-40), Oregon State (-33), Hawaii (-33), Baylor (-29), James Madison (-25), Seton Hall (-25), Albany (-20) and Florida State (-20) are right up there among the worst Black-White graduation gaps among the women's NCAA field.
We also found several schools with "flip-flop" gaps, where Blacks are graduating at a higher percentage than Whites:  men's — Oregon State (+86), Virginia (+47), Cal State Bakersfield (+33) and Utah (+25); and women's — San Francisco (+36), Penn (+21) and North Carolina Asheville (+18).
The good news that Lapchick referenced is that 21 women's teams and 14 women's teams had 100 percent graduation rate for both Black and White players.
Finally, what about the National Invitation Tournament (NIT) for the men, and Women's National Invitation Tournament (WNIT) for the women?  Lapchick's group doesn't provide a similar report for these schools.  But there's a 25 percent graduation gap for Minnesota: White (100 percent) and Black (75 percent).  The Gophers opens WNIT play Wednesday March 16 at home against Milwaukee.
The entire Keeping Score When It Counts report can be read and downloaded athttp://www.tidesport.org.
Charles Hallman welcomes reader responses to challman@spokesman-recorder.com.
Support Black local news
Help amplify Black voices by donating to the MSR. Your contribution enables critical coverage of issues affecting the community and empowers authentic storytelling.