The Spokesman-Recorder 501 (c) (3) is the nonprofit arm of Minnesota's oldest Black publication, the Minnesota Spokesman-Recorder (MSR).
The Spokesman-Recorder nonprofit housed the annual Graduation Celebration for 24 years, and currently sponsors Sister Spokesman, a monthly event series now in its 14th year of existence.
Sister Spokesman was launched to address the often expressed need for gathering spaces that cater to and celebrate African American women in the Twin Cities.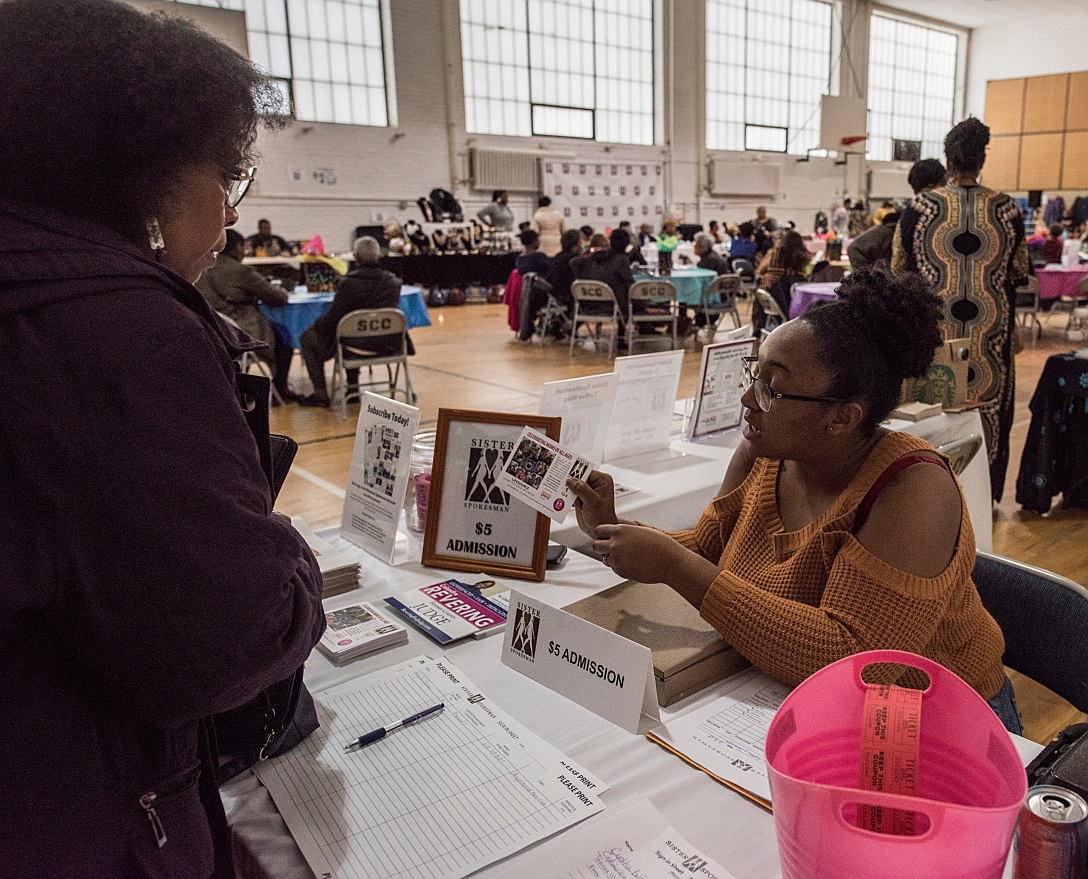 Each Sister Spokesman event is centered on a pertinent issue to provide women with an educational and conversational experience to better their lives and community at large.
In addition to the panel discussion, the afternoon presents the perfect opportunity for women to take time out for themselves and be energized by the love and support of other women.
The event includes a marketplace featuring local entrepreneurs who sell their products or services. Shoppers can feel good about keeping their dollars in the community, while local businesswomen are provided with an affordable and safe space to test the waters with new ideas and products in an atmosphere of sisterhood.
Your donation today will ensure that Sister Spokesman continues the work of serving women in the community with spaces to learn, share, laugh, indulge and encourage one another. We thank you for your support!
Sister Spokesman is a monthly gathering of African American women of all ages and walks of life, with the goal of providing an informative and fun environment for learning and networking.
Each Sister Spokesman gathering has its own theme, including an expert panel to share advice, answer questions, and engage in discussions to best address the many needs of women in the community. From pertinent health and fitness to finance, relationship, and beauty and fashion advice — you name it, Sister Spokesman covers it!
Your support will ensure Sister Spokesman continues to offer uplifting meeting spaces for women of color in the Twin Cities. Give today!
---
Spokesman-Recorder 501 (c)(3) Staff
Tracey Williams-Dillard – president
Board of Directors
Kelley Eubanks, vice president
Marvin Scroggins, treasurer